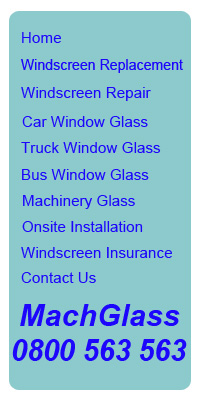 Get a Free Quote
Schedule Auto Glass Appointment
Glass Repair Inquiry
Name*
Phone*
Email*
Comments
For Rapid Response

Mach Glass 0800 563-563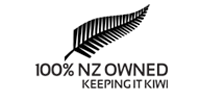 Car Window Glass
Our car window glass replacement service operates nationwide, 24 hours a day, 7 days a week, replacing cracked car windows, smashed car windows, smashed quarter lights, rear screens and other car glass and auto glass. Our car glass services includes the supply and fitting your replacement car window, often on the same day of your enquiry.
Whatever your car glass damage, we will fit your replacement glass to the highest standards, visiting you at home, at work or any other location. We process all paperwork for your windscreen insurance claim from start to finish.
We can fit replacement car windows and replacement car glass in Auckland City, South Auckland, Manukau, Pukekohe, West Auckland, North Shore, Whangaparoa and Silverdale often on the same day of your enquiry.
Our auto glass replacement service operates on a national level, covering major towns and cities such as Whangarei, Hamilton, Taupo, Rotorua, Gisbourne, Napier, Hastings, Wellington and Christchurch, fixing your car glass or car windscreen usually within 24 hours of your call.
Mach Glass Helpline 0800 563-563
.
After hours auto glass | Cracked Windscreen | Broken side windows | Guaranteed windscreens | Car Window Glass | Truck Glass | Bus Glass | Motorhome Glass | Quarter glass replacement
Audi Glass
Alfa Romeo Glass
Austin Glass
Bentley Glass
BMW Glass
Buick Glass
Cadillac Glass
Chev Glass
Chevrolet Glass
Chrysler Glass
Citroen Glass
Daewoo Glass
Daihatsu Glass
Daimler Glass
Dodge Glass
Ferrari Glass
Fiat Glass
Ford Glass
Holden Glass
Hyundai Glass
Honda Glass
Isuzu Glass
Jaguar Glass
Jeep Glass
Jensen Glass
Kia Glass
Lamborghini Glass
Lancia Glass
Landrover Glass
Lada Glass
Leyland Glass
Lexus Glass
Lotus Glass
Mazda Glass
Mitsubishi Glass
Maserati Glass
Mercedes Glass
Morris Glass
Musso Glass
Nissan Glass
Opel Glass
Peugeot Glass
Pontiac Glass
Porsche Glass
Proton Glass
Range Rover Glass
Renault Glass
Rolls Royce Glass
Range Rover Glass
Rover Glass
Saab Glass
Seat Glass
Skoda Glass
Ssangyong Glass
Subaru Glass
Suzuki Glass
Toyota Glass
Triumph Glass
Valiant Glass
Volkswagen Glass
VW Glass
Volvo Glass
Audi Windows
Alfa Romeo Windows
Austin Windows
Bentley Windows
BMW Windows
Buick Windows
Cadillac Windows
Chev Windows
Chevrolet Windows
Chrysler Windows
Citroen Windows
Daewoo Windows
Daihatsu Windows
Daimler Windows
Dodge Windows
Ferrari Windows
Fiat Windows
Ford Windows
Holden Windows
Hyundai Windows
Honda Windows
Isuzu Windows
Jaguar Windows
Jeep Windows
Jensen Windows
Kia Windows
Lamborghini Windows
Lancia Windows
Landrover Windows
Lada Windows
Leyland Windows
Lexus Windows
Lotus Windows
Mazda Windows
Mitsubishi Windows
Maserati Windows
Mercedes Windows
Morris Windows
Musso Windows
Nissan Windows
Opel Windows
Peugeot Windows
Pontiac Windows
Porsche Windows
Proton Windows
Range Rover Windows
Renault Windows
Rolls Royce Windows
Range Rover Windows
Rover Windows
Saab Windows
Seat Windows
Skoda Windows
Ssangyong Windows
Subaru Windows
Suzuki Windows
Toyota Windows
Triumph Windows
Valiant Windows
Volkswagen Windows
VW Windows
Volvo Windows
Audi Windscreens
Alfa Romeo Windscreens
Austin Windscreens
Bentley Windscreens
BMW Windscreens
Buick Windscreens
Cadillac Windscreens
Chev Windscreens
Chevrolet Windscreens
Chrysler Windscreens
Citroen Windscreens
Daewoo Windscreens
Daihatsu Windscreens
Daimler Windscreens
Dodge Windscreens
Ferrari Windscreens
Fiat Windscreens
Ford Windscreens
Holden Windscreens
Hyundai Windscreens
Honda Windscreens
Isuzu Windscreens
Jaguar Windscreens
Jeep Windscreens
Jensen Windscreens
Kia Windscreens
Lamborghini Windscreens
Lancia Windscreens
Landrover Windscreens
Lada Windscreens
Leyland Windscreens
Lexus Windscreens
Lotus Windscreens
Mazda Windscreens
Mitsubishi Windscreens
Maserati Windscreens
Mercedes Windscreens
Morris Windscreens
Musso Windscreens
Nissan Windscreens
Opel Windscreens
Peugeot Windscreens
Pontiac Windscreens
Porsche Windscreens
Proton Windscreens
Range Rover Windscreens
Renault Windscreens
Rolls Royce Windscreens
Range Rover Windscreens
Rover Windscreens
Saab Windscreens
Seat Windscreens
Skoda Windscreens
Ssangyong Windscreens
Subaru Windscreens
Suzuki Windscreens
Toyota Windscreens
Triumph Windscreens
Valiant Windscreens
Volkswagen Windscreens
VW Windscreens
Volvo Windscreens